Have you been longing for the purrrfect companion and also want to save a life in our community? This is your chance!

Kitten season is in full swing. Unfortunately, CoVID-19 has (and continues to) shut down the outlets volunteers usually use to adopt out our homeless community cats and kittens. As a result, the Northside Pet Connection has decided to participate in a short-term adoption program of cats and kittens currently in foster care.
If you believe you can provide a good home (such as a spot on the couch) for a cat or kitten from our area, please fill out this form.
A volunteer will respond within 48 hours from the form submission.
Adoption fees are: $50 for an adult cat (9 months or older) and $75 for a kitten.
Health records will be provided upon adoption, including:
Spay/neuter certificate
First year rabies certificate if an adult cat
Appropriate vaccinations
The Northside Pet Connection does reserve the right to refuse adoption without providing a specific reason.
The following animals are currently available for adoption.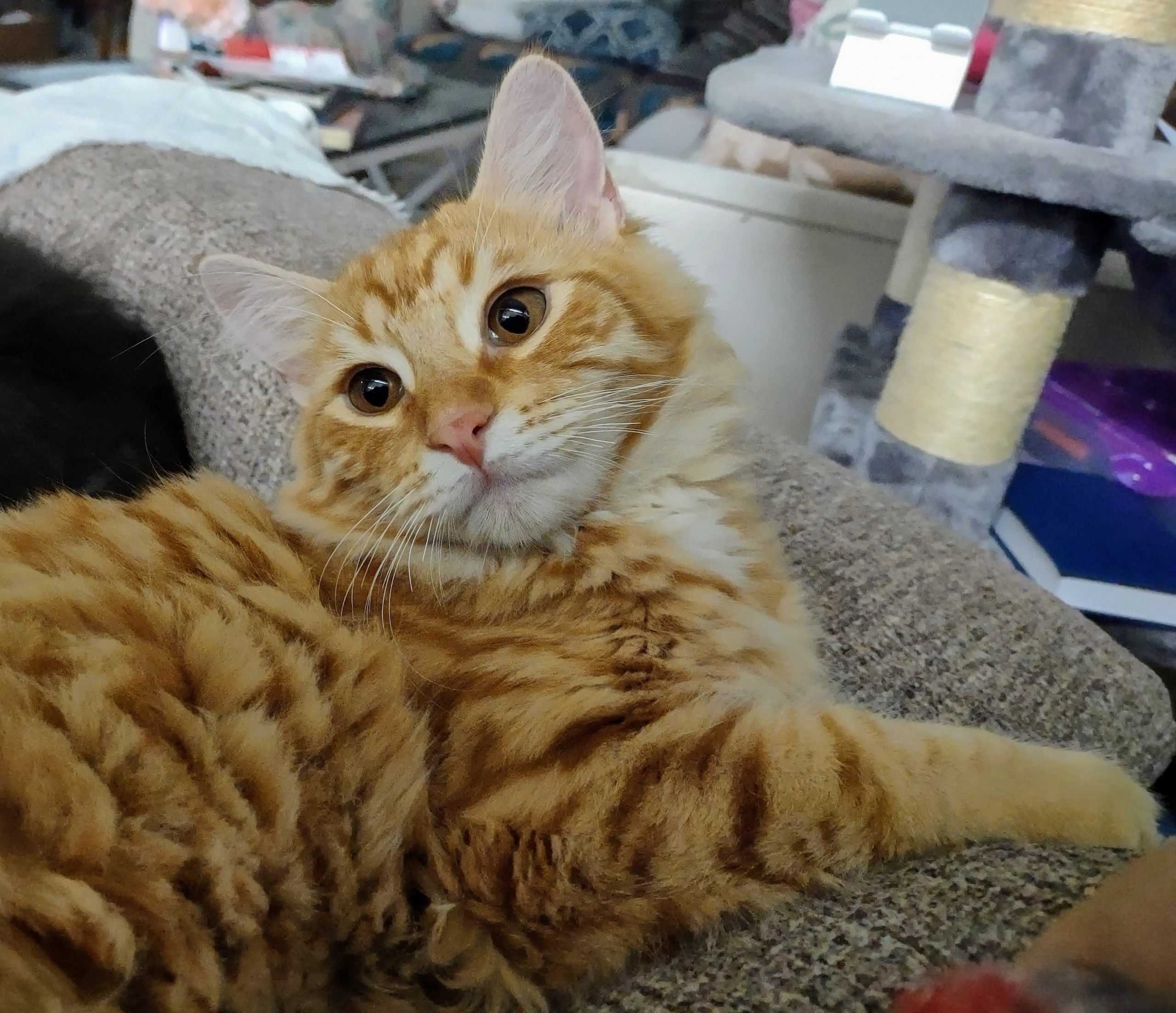 Balboa is a five-month old ginger tabby. He lives with other cats indoors. His bestie is his sister Cammie. It is hoped they can be adopted as a pair. Balboa is a loving kind of guy. He loves to jump up and sit with you and purr like there's no tomorrow. He is likes pets and attention but can also entertain himself. He and his sister Cammie love to play and chase. They are and entertaining pair.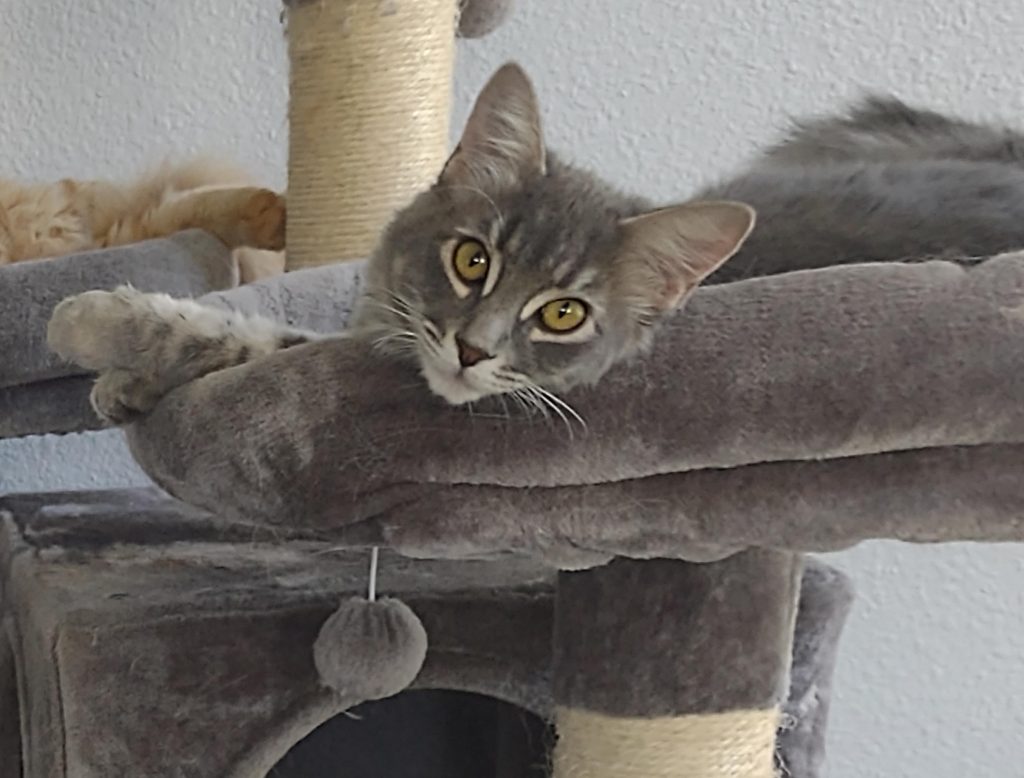 Cammie
Cammie is a 5-month-old girl who has a lot of spark. She has beautiful white eyeliner around her eyes and pretty gray and white Tabby markings. She and her brother Balboa think there is nothing better than playing and chasing and playing and chasing some more. The two are very attached and it is hoped they can be adopted as a 'bonded pair". Cammie can be a bit timid at first, but then she will start rubbing up your legs and begging for pets and affection. She has been raised around other cats. She does like to be the first one in 'the chow" line.