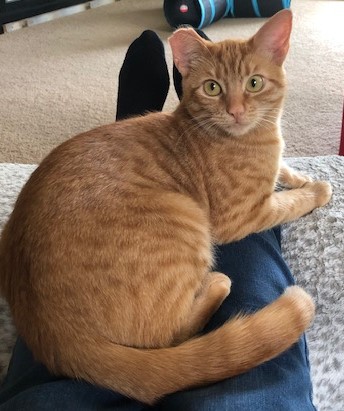 She loves to play with toys and get chased by the kittens. She lets them attack her but is so gentle and ends up giving them a bath. She is a lap cat galore purring and loves to have her belly scratched. She is so excited and happy to see me every morning as if I had been gone for days.
Her foster describes her as shy initially but an awesome companion kitty once she gets used to her person!
To adopt Ginger for $50, please fill out this form.