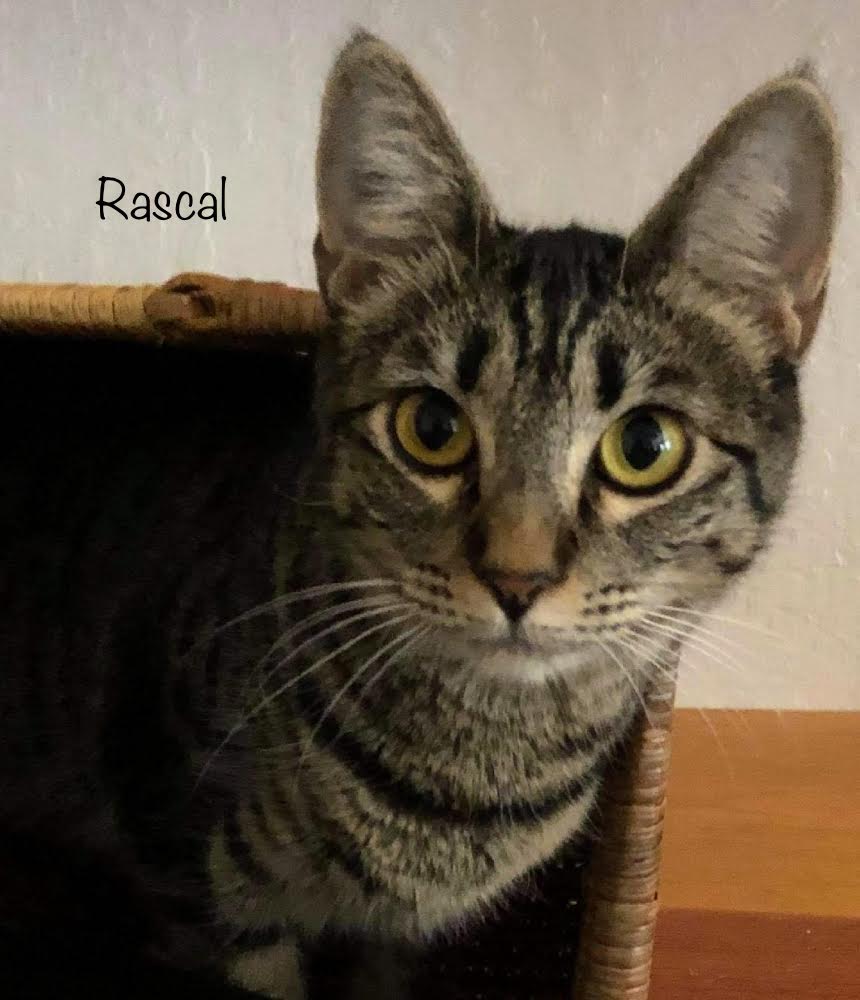 Meet Momma Rascal!Rascal is very affectionate and social 2 year old lady. Her coat is extra silky and soft with a mixture of stripes and spots. She loves her foster mom and absolutely adores her foster dad
. She races to him every night when he gets home from work, head butting, purring and dancing on her hind legs. With time and patience Rascal has learned to enjoy the company of the foster family's small dog. She loves boxes, baskets, and climbing activities. Currently she has access to an enclosed catio and truly enjoys her cat tree time there. You just can't go wrong with this super sweet lady!
To adopt Rascal, please fill out this form.