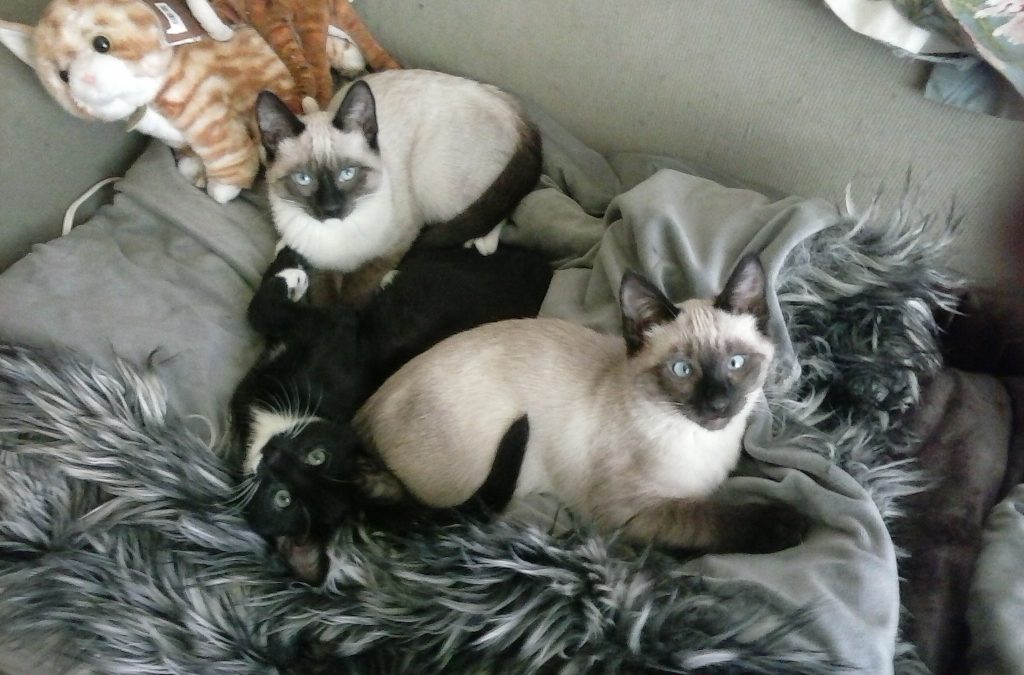 The trio pictured above is Hot Shot (tuxedo), Cupcake (Siamese), and Charlie Brown (Siamese). They are all brothers who were born in early April and were rescued as kittens.
They've adapted to a life of luxury in a hurry. Easy to handle, box trained, and very affectionate. They are all around delighted with life. Hotshot thinks he is a dog–he plays fetch with his blue mouse. The three like to play soccer with their favorite toys. They also like to spend nap time cuddled together in a big bundle.
This trio is available individually or as a group. To adopt, please fill out this form.